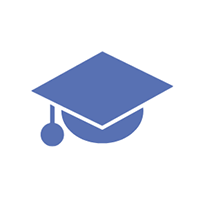 Rilley A.
Private tutor in Virginia Beach, VA
Education
Business Administration Major at Tidewater Community College (Cumulative GPA of 4.0) 2013 Graduate of International Baccalaureate Program at Princess Anne High School (Cumulative GPA of 4.15)
Experience
I have tutored friends throughout high school as well as in college. Whether it is before exams or weekly sessions, I am able to provide great assistance in understanding the material and its applications. In high school, I took geometry, algebra II/trigonometry, math studies, standard-level chemistry, and higher-level biology. In college, I took pre-calculus as well as applied calculus. I am also proficient in college-level English. I was also a member of various honor societies in high school, such as Spanish, science, and music.
Availability
Any day after 2PM
Can Meet
Up to 25 minutes away for no additional charge
Hobbies
Movies (Comedy, Action, Romance, etc.), Sports (Tennis and Soccer), Drawing/Sketching, Dogs (Beagles and Corgis), Business (Stocks, Accounting, and Finance), Music (Violin, Piano, and Drums)
Show More
Inquire About This Tutor
Thanks!
Most tutors respond within 48 hours.
Feel free to contact other tutors while you wait.